CURRENTLY POSTPONED DUE TO COVID-19
League play starts now! Experience a new set of 9 holes every Monday-Sunday, from St Andrews to fictional island courses. Come in on your lunch break, or right after work, and spend a half hour playing. Or come in with a friend or foursome, and spend an hour or two on the course. One person per 30 minute appointment slot, but friends can all play together and start at the same time if they schedule adjacent appointments.
Cash prizes for the winner each week! No need for long commitments to a season, or scheduling with a partner. Play one week on Tuesday, skip the next week, then play on Thursday the week after that. Whatever works for your schedule.
Reserve a time slot below.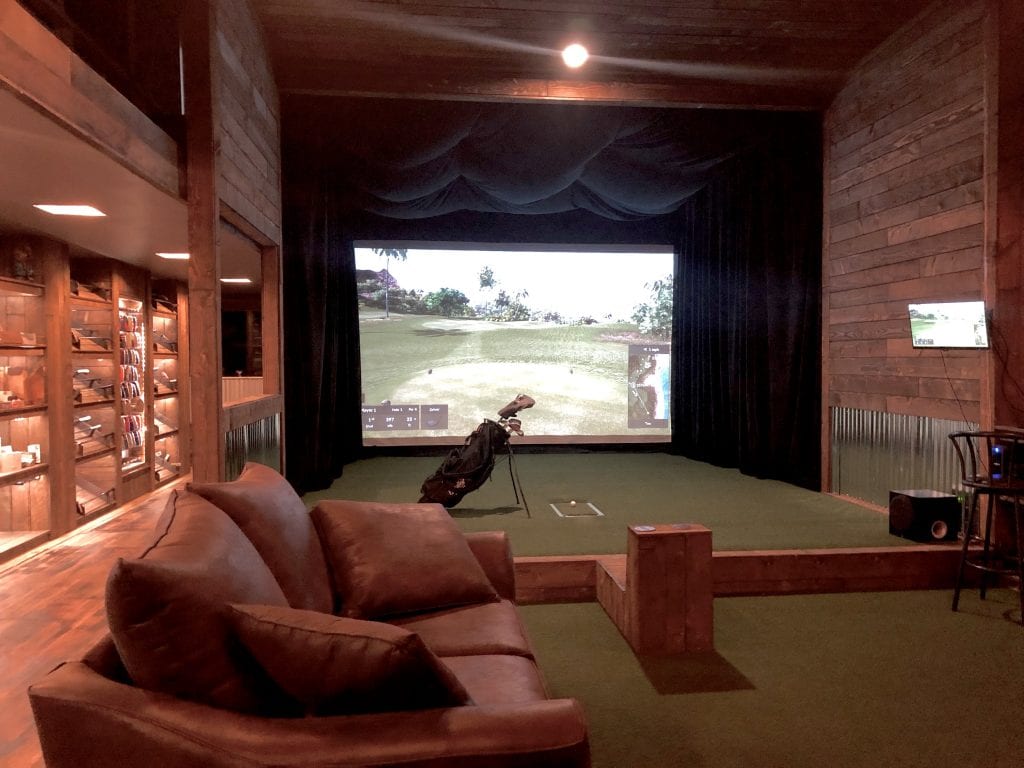 Rules:
Automatic putting. 16 foot gimmies, 2 putts up to 65 ft, 3 putts outside of that.
Men 18-65 play from the same tees and settings each week. Juniors play from the forward tees. Ladies and seniors play from 1 tee box nearer than the men.
Mulligans will be at the discretion of the house, and only in the event that the simulator glitched. If you shank a ball, no mulligan. You can warm up on the indoor range prior to starting the round.
Handicap updates every week based on the slope and rating of each course. First round handicap will be half of your USGA number. If you don't have a handicap, you will play straight up for the first round.
Every player can put $5 cash into the pot in order to have a chance to win the pot. The winner each week will receive the full cash pot. In the case of a tie, winnings will be split equally. If a player does not wish to participate in the cash pot and wins, they will still receive the next round free, but the winnings will go to the lowest scoring player who contributed.
Rules may be updated at any time, and will be posted here as they change. The goal is total fairness to all participants, especially with money on the line!